POSCO Global Young Leaders Program & Scholarship
4 May, 2022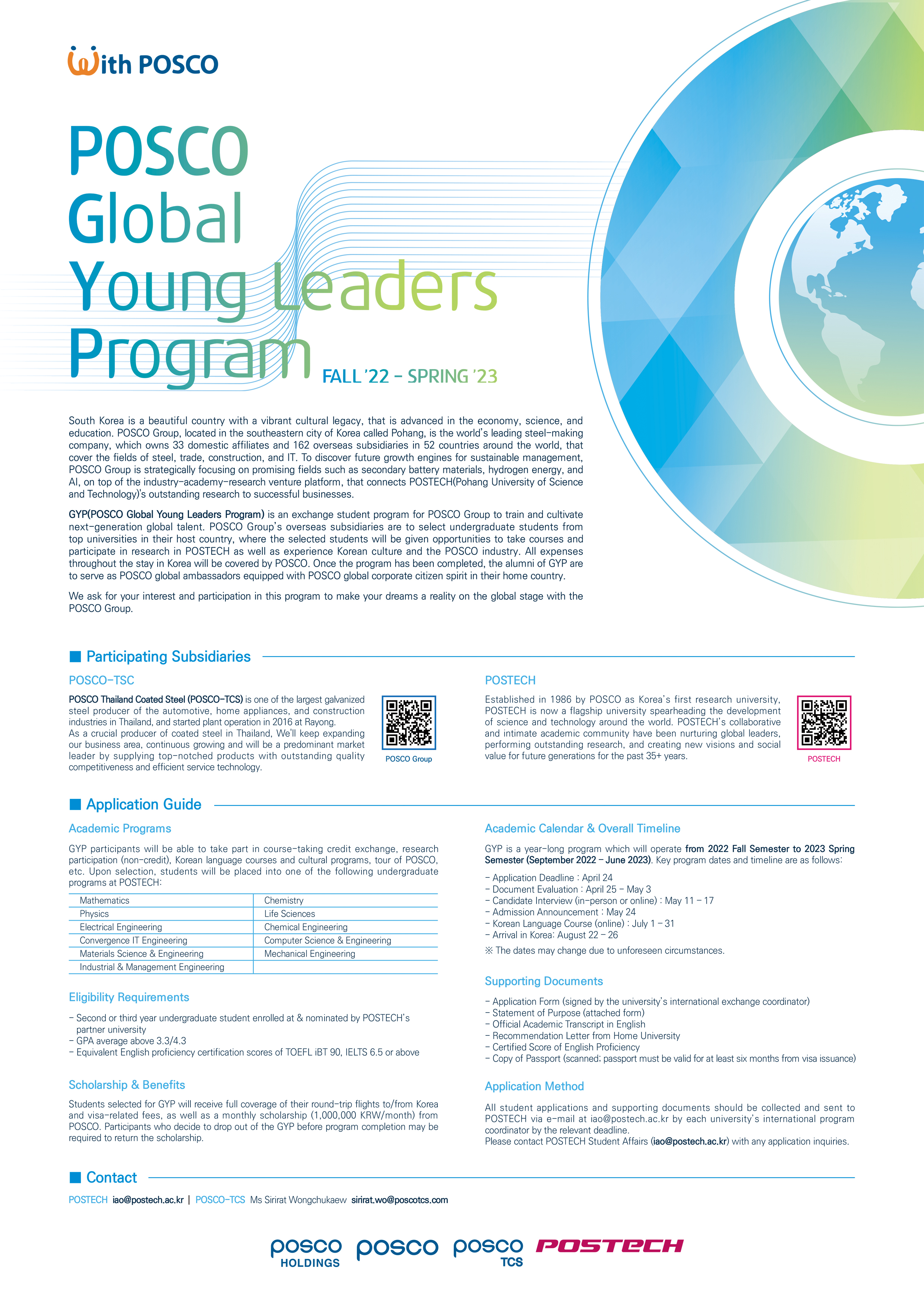 2022 POSCO GYP Application Form
2022 POSCO GYP Statement of Purpose
GYP aims to cultivate next-generation global talent by providing students from top universities of countries which host some of POSCO Group's overseas subsidiaries with opportunities to take courses and participate in research at POSTECH, as well as to experience Korean culture and the POSCO industry. All expenses for the students' stay in Korea will be covered by scholarship from POSCO-TCS.

The application deadline is May 13, 2022.

Student who are interested in this program, please submit the application to ise_exchange@chula.ac.th by May 11, 2022 at 4.00 PM.

Then, ISE have to submit the application to Chulalongkorn Office of International Affairs and Global Network to proceed for further process.