Request form for Students Planning to Apply for ISE and Would Like to Take CU Academic Tests in Year 2021
25 Oct, 2021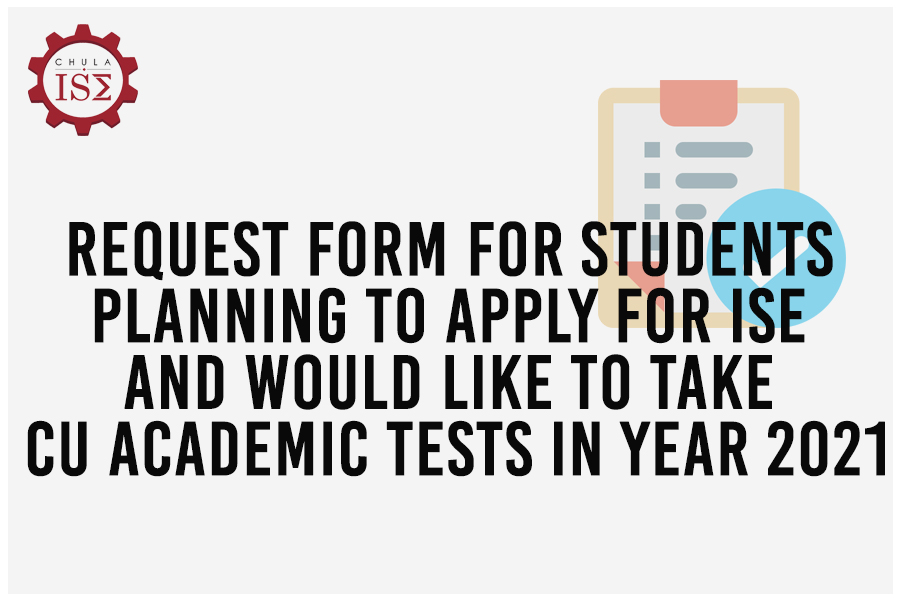 For the students who would like to take CU Academic Tests in year 2021 and plan to apply for the International School of Engineering (ISE) at Chulalongkorn University, please submit the following request form by Friday, October 31, 2021.

https://docs.google.com/forms/d/e/1FAIpQLSee8D0y9m6rJFtQkNxU0aW4KpSxLmX_MSHqDuup5Gau7xsGXQ/viewform


Please note that by submitting this form, you allow us to share the provided information with CU Academic Test Center (CU ATC). This is to assist CU ATC in arranging the tests to meet the needs of the students. In addition, by submitting this form you are not registered or in the process of applying for CU Academic Tests.


For the test application and registration, please contact CU ATC directly at http://register.atc.chula.ac.th/


For other inquiries, please feel free to contact us at ise.admission@chula.ac.th.